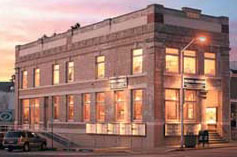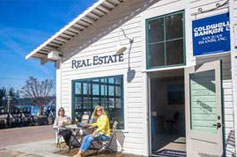 Our San Juan Island Team
Give Yourself the Advantage of Our Knowledge
Coldwell Banker San Juan Islands Real Estate Brokers and management combined have the most knowledge about the local real estate market and related matters, giving both our buyers and sellers distinct advantages. We have the largest base of buyers and sellers, we're chosen as the listing agent more than any other brokerage and we generate the most buyers for those listings. We look after our customers before we look after ourselves. We know what things to be aware of and advise our customers accordingly. We have the most experience in every aspect of real estate in the San Juan Islands providing substantial benefit, advantages and protections for our customers.
As we have always said, the island's lifestyle is the primary reason in the purchasing decision process. It is what originally brings you to the islands and what keeps you wanting to be here. Our office has created an entertaining video that helps demonstrate our feelings about the island lifestyle and selling real estate. We hope you will take a moment to enjoy our YouTube Office Video.
Our Brokers
Biography
Bob Elford began visiting the San Juans back in high school when he spent one unforgettable spring on Johns Island. After college, he taught high school in Alaska, but couldn't get the islands out of his thoughts. So he moved here in 1980, when he married his wife, Mary. Bob continued working as a teacher in Friday Harbor, but has also worked in other fields; as a ranger with the National Park Service, restaurants, construction and has been the resident manager of Mar Vista Resort for the past seven years.
Bob enjoys island living together with Mary and their 13 year old daughter Lola, where they spend their time sailing, skiing, beach combing, sports, traveling and potlucks. As a property owner, landlord and former tenant, Bob understands what it is like to live here from a variety of perspectives. He enjoys being part of the at Coldwell Banker San Juan Islands and sharing the island living experience with his clients. Please contact Bob for your island real estate needs.