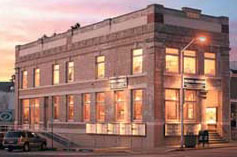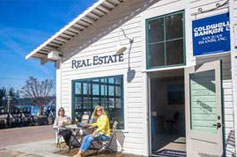 Our San Juan Island Team
Give Yourself the Advantage of Our Knowledge
Coldwell Banker San Juan Islands Real Estate Brokers and management combined have the most knowledge about the local real estate market and related matters, giving both our buyers and sellers distinct advantages. We have the largest base of buyers and sellers, we're chosen as the listing agent more than any other brokerage and we generate the most buyers for those listings. We look after our customers before we look after ourselves. We know what things to be aware of and advise our customers accordingly. We have the most experience in every aspect of real estate in the San Juan Islands providing substantial benefit, advantages and protections for our customers.
As we have always said, the island's lifestyle is the primary reason in the purchasing decision process. It is what originally brings you to the islands and what keeps you wanting to be here. Our office has created an entertaining video that helps demonstrate our feelings about the island lifestyle and selling real estate. We hope you will take a moment to enjoy our YouTube Office Video.
Our Brokers
Biography
My passion as a real estate agent is to share the beauty and vibrancy of the San Juan Island with you. My goal is to make you feel comfortable and confident that our partnership is the right fit for the both of us. After all, selecting a real estate agent is as personal as selecting a house.
A little about me: After sailing the oceans for nine years, I dropped anchor in Friday Harbor. Now nearly thirty years later, I still find new reasons to be thankful that I call this island my home. This is where my husband and I have raised our family, where we've built lifelong friendships, and where we've stayed active in our vibrant local community.
My real estate experience: I bring 22 years of real estate experience on San Juan Island to every client relationship, and every buying and selling transaction. One of the things I've learned during my career is that this market changes, sometimes unpredictably. Rest assured, there are still plenty of things that you can count on with me as your agent:
My dedication. I will guide you through the entire buying and selling process with the same dedication as I guide my own family.
My dedication. I will guide you through the entire buying and selling process with the same dedication as I guide my own family.
My integrity. I present a professional demeanor under all circumstances.
My personable attitude. The business of real estate is based on relationships.
My astute negation skills. I keep transactions streamlined and simple.
My attention to detail. I worry about the details so you don't have to.
My career highlights:
When we work together, you can be assured that you are working with a certified real estate specialist. My credentials include:
Buyer Agent
Seller Agent
Certified Home Marketing Specialist
Coldwell Banker Previews Property Specialist
I am honored to have earned accolades from peers, clients, and the real estate industry during my career. As a Coldwell Banker Top Producer, I am part of several prestigious societies, including:
International Presidents Elite Society
International Diamond Society
International Sterling Society