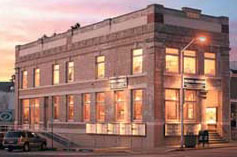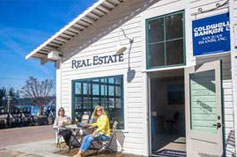 Our San Juan Island Team
Give Yourself the Advantage of Our Knowledge
Coldwell Banker San Juan Islands Real Estate Brokers and management combined have the most knowledge about the local real estate market and related matters, giving both our buyers and sellers distinct advantages. We have the largest base of buyers and sellers, we're chosen as the listing agent more than any other brokerage and we generate the most buyers for those listings. We look after our customers before we look after ourselves. We know what things to be aware of and advise our customers accordingly. We have the most experience in every aspect of real estate in the San Juan Islands providing substantial benefit, advantages and protections for our customers.
As we have always said, the island's lifestyle is the primary reason in the purchasing decision process. It is what originally brings you to the islands and what keeps you wanting to be here. Our office has created an entertaining video that helps demonstrate our feelings about the island lifestyle and selling real estate. We hope you will take a moment to enjoy our YouTube Office Video.
Our Brokers
Jeanne

McFarland
Broker
Coldwell Banker San Juan Islands Inc
Cell Phone
:
360.298.0684
cell
Work Email
:
jeanne@sanjuanislands.com
INTERNET
Biography
In 1994 I moved with my mother and father to San Juan Island from Catalina; a small Island located off the coast of California. Following a childhood of Eagles Cove and riding horseback through San Juan Valley, I left the island and earned a bachelor's degree from Portland State University. After devoting some time to adventure and travel I could not imagine a more perfect place to return to. Five years ago, I moved back to the home I grew up in on Mount Dallas, to raise my own family as a part of this amazing community. Now, I'd love to help you find your own piece of this tranquil mossy rock to call home.