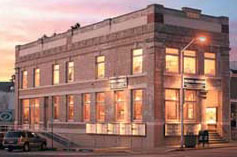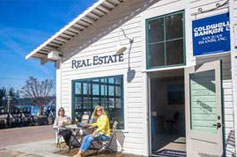 Our San Juan Island Team
Give Yourself the Advantage of Our Knowledge
Coldwell Banker San Juan Islands Real Estate Brokers and management combined have the most knowledge about the local real estate market and related matters, giving both our buyers and sellers distinct advantages. We have the largest base of buyers and sellers, we're chosen as the listing agent more than any other brokerage and we generate the most buyers for those listings. We look after our customers before we look after ourselves. We know what things to be aware of and advise our customers accordingly. We have the most experience in every aspect of real estate in the San Juan Islands providing substantial benefit, advantages and protections for our customers.
As we have always said, the island's lifestyle is the primary reason in the purchasing decision process. It is what originally brings you to the islands and what keeps you wanting to be here. Our office has created an entertaining video that helps demonstrate our feelings about the island lifestyle and selling real estate. We hope you will take a moment to enjoy our YouTube Office Video.
Our Brokers
Biography
Denny and Judy Holm, "The Holm Team", have been a successful husband/wife real estate partnership based on honesty, integrity and unsurpassed service to buyers and sellers since 1985. We fully understand the position of trust we are in when representing our clients. This is evidenced by the high level of repeat business and the personal referrals from our past customers, friends and other real estate professionals. Many of our professional relationships began on the golf course, tennis court or during our various musical activities. Our energy, commitment and dedication to our business and community has enhanced our working relationship with professionals in all facets of the listing and selling process.
Everyone has a dream they hope to fulfill "someday". Our dream was to "someday" live and work in a quiet, peaceful setting surrounded by water and natural beauty, with a great quality of life and a temperate climate.. in short.. the beautiful San Juan Islands. What we love about our real estate career is that we are able to help others realize their dreams. Let us help you make your dreams of island living a reality.