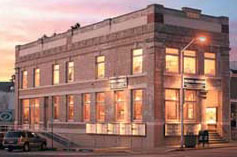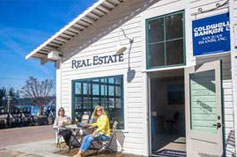 Our San Juan Island Team
Give Yourself the Advantage of Our Knowledge
Coldwell Banker San Juan Islands Real Estate Brokers and management combined have the most knowledge about the local real estate market and related matters, giving both our buyers and sellers distinct advantages. We have the largest base of buyers and sellers, we're chosen as the listing agent more than any other brokerage and we generate the most buyers for those listings. We look after our customers before we look after ourselves. We know what things to be aware of and advise our customers accordingly. We have the most experience in every aspect of real estate in the San Juan Islands providing substantial benefit, advantages and protections for our customers.
As we have always said, the island's lifestyle is the primary reason in the purchasing decision process. It is what originally brings you to the islands and what keeps you wanting to be here. Our office has created an entertaining video that helps demonstrate our feelings about the island lifestyle and selling real estate. We hope you will take a moment to enjoy our YouTube Office Video.
Our Brokers
Biography
Leasa is consistent in her professionalism and commitment which makes her an excellent Broker.
She loves golfing, boating, hiking, working, being social and seeing projects through to completion and has proven this over the last 8 years in the industry.
If you would like to work with a Broker who is very professional, personable, detail oriented and has a positive attitude, Leasa Wangoe is your REALTOR!