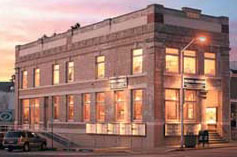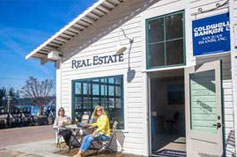 Our San Juan Island Team
Give Yourself the Advantage of Our Knowledge
Coldwell Banker San Juan Islands Real Estate Brokers and management combined have the most knowledge about the local real estate market and related matters, giving both our buyers and sellers distinct advantages. We have the largest base of buyers and sellers, we're chosen as the listing agent more than any other brokerage and we generate the most buyers for those listings. We look after our customers before we look after ourselves. We know what things to be aware of and advise our customers accordingly. We have the most experience in every aspect of real estate in the San Juan Islands providing substantial benefit, advantages and protections for our customers.
As we have always said, the island's lifestyle is the primary reason in the purchasing decision process. It is what originally brings you to the islands and what keeps you wanting to be here. Our office has created an entertaining video that helps demonstrate our feelings about the island lifestyle and selling real estate. We hope you will take a moment to enjoy our YouTube Office Video.
Our Brokers
Biography
I came to San Juan Island in 1979 for one year. That year turned into 34 years. In 1985 I started my career with Coldwell Banker San Juan Islands. I have also commercial fished aboard a local Purse Seiner, spent a summer in Alaska on a fishing tender and owned a popular clothing store in Friday Harbor.
I have a diverse knowledge of the islands, am well respected and my 29 years in the real estate business on San Juan Island has given me the experience to provide both Buyers and Sellers the best service available. I know the island and feel fortunate to have called it home for many years.
In 2007 I was voted Realtor of the Year. Currently I serve as a Director on the San Juan County Association of Realtors. I just recently took up running. I have completed a few 5K's and a 10K. It is amazing to see the island from ground level….We live in such a beautiful place!
I look forward to working with you…