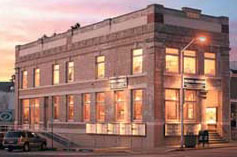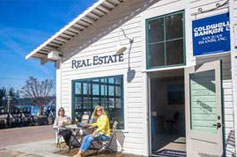 Our San Juan Island Team
Give Yourself the Advantage of Our Knowledge
Coldwell Banker San Juan Islands Real Estate Brokers and management combined have the most knowledge about the local real estate market and related matters, giving both our buyers and sellers distinct advantages. We have the largest base of buyers and sellers, we're chosen as the listing agent more than any other brokerage and we generate the most buyers for those listings. We look after our customers before we look after ourselves. We know what things to be aware of and advise our customers accordingly. We have the most experience in every aspect of real estate in the San Juan Islands providing substantial benefit, advantages and protections for our customers.
As we have always said, the island's lifestyle is the primary reason in the purchasing decision process. It is what originally brings you to the islands and what keeps you wanting to be here. Our office has created an entertaining video that helps demonstrate our feelings about the island lifestyle and selling real estate. We hope you will take a moment to enjoy our YouTube Office Video.
Our Brokers
Biography
Merri Ann Simonson's story is similar to many of her clients; she was introduced to the islands in 1978 through boating when she began spending weekends fishing, diving and camping. She built a second home on Garrison Bay in 1989, and began commuting from the Seattle area most every weekend. In 1995 she relocated to San Juan Island permanently and joined Coldwell Banker San Juan Islands.
During her 19 years as a Agent, Merri Ann was named REALTOR of the Year in 2000, 2003, and 2011 and has been a member of the Coldwell Banker Diamond Society since 1998 and has served on the San Juan County Board of REALTORS since 1996. Merri Ann was the Designated Broker for Coldwell Banker for the last two years and now holds the position of Sales Manager/Managing Broker. Her experience as Designated Broker has further enhanced her abilities to serve her clients. Merri Ann says "I enjoy working in real estate and my 19 years experience in the banking industry helps me assist those who have the same goal as I did. The properties sell themselves so all I have to do is use my real estate expertise to insure the transactions are handled properly." And she does!