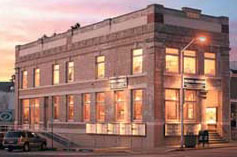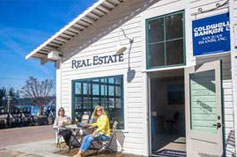 Our San Juan Island Team
Give Yourself the Advantage of Our Knowledge
Coldwell Banker San Juan Islands Real Estate Brokers and management combined have the most knowledge about the local real estate market and related matters, giving both our buyers and sellers distinct advantages. We have the largest base of buyers and sellers, we're chosen as the listing agent more than any other brokerage and we generate the most buyers for those listings. We look after our customers before we look after ourselves. We know what things to be aware of and advise our customers accordingly. We have the most experience in every aspect of real estate in the San Juan Islands providing substantial benefit, advantages and protections for our customers.
As we have always said, the island's lifestyle is the primary reason in the purchasing decision process. It is what originally brings you to the islands and what keeps you wanting to be here. Our office has created an entertaining video that helps demonstrate our feelings about the island lifestyle and selling real estate. We hope you will take a moment to enjoy our YouTube Office Video.
Our Brokers
Biography
I am lucky enough to be living the Island dream!! I have been selling properties in San Juan County since 1983. My family and I enjoy the relaxed lifestyle, beauty, and friendliness of San Juan Island living! My hobbies include horses, hiking, and skiing.
Accomplishments include REALTOR© of the Year in 1997 and 2003, Community Service Award 1997 and membership in the Million Dollar Club, Diamond Society, President's Circle and Presidents Elite, the highest honor for productivity in the nation. Currently 2013 Chair of the San Juan Island Public School Foundation, Past Grants Committee Chair for San Juan Island Community Foundation, San Juan County Planning Commission member, and 4-H leader.
Nancy is a hardworking, professional REALTOR© who can help you through the process of buying or selling and have fun while doing it!