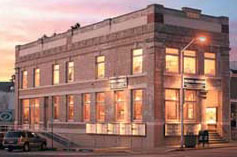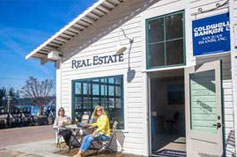 Our San Juan Island Team
Give Yourself the Advantage of Our Knowledge
Coldwell Banker San Juan Islands Real Estate Brokers and management combined have the most knowledge about the local real estate market and related matters, giving both our buyers and sellers distinct advantages. We have the largest base of buyers and sellers, we're chosen as the listing agent more than any other brokerage and we generate the most buyers for those listings. We look after our customers before we look after ourselves. We know what things to be aware of and advise our customers accordingly. We have the most experience in every aspect of real estate in the San Juan Islands providing substantial benefit, advantages and protections for our customers.
As we have always said, the island's lifestyle is the primary reason in the purchasing decision process. It is what originally brings you to the islands and what keeps you wanting to be here. Our office has created an entertaining video that helps demonstrate our feelings about the island lifestyle and selling real estate. We hope you will take a moment to enjoy our YouTube Office Video.
Our Brokers
Paula

Sundstrom
Managing Broker
Coldwell Banker San Juan Islands Inc
Cell Phone
:
360.378.7817
cell
Work Email
:
paula@sanjuanislands.com
INTERNET
Website
:
Listings
Biography
This fourth generation San Juan Islander has a love of the land and a keen sense of market value. With 17 years of professional experience at Coldwell Banker, Paula combines a lifetime of local knowledge with a commitment to hard work and integrity.
I am dedicated to providing the finest service available, combining proven real estate and Internet marketing techniques to meet your needs. The real estate industry grows more challenging every day. Your real estate professional must understand the industry and stay ahead of the competition.
I go the extra mile to help you realize your goals. I constantly monitor the market and property values so your home is always priced effectively. I also use innovative advertising and marketing techniques, making sure that every potential buyer knows about your property.