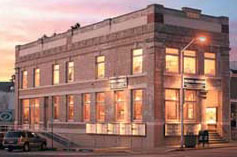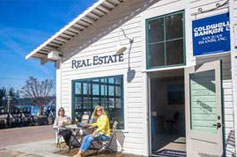 Our San Juan Island Team
Give Yourself the Advantage of Our Knowledge
Coldwell Banker San Juan Islands Real Estate Brokers and management combined have the most knowledge about the local real estate market and related matters, giving both our buyers and sellers distinct advantages. We have the largest base of buyers and sellers, we're chosen as the listing agent more than any other brokerage and we generate the most buyers for those listings. We look after our customers before we look after ourselves. We know what things to be aware of and advise our customers accordingly. We have the most experience in every aspect of real estate in the San Juan Islands providing substantial benefit, advantages and protections for our customers.
As we have always said, the island's lifestyle is the primary reason in the purchasing decision process. It is what originally brings you to the islands and what keeps you wanting to be here. Our office has created an entertaining video that helps demonstrate our feelings about the island lifestyle and selling real estate. We hope you will take a moment to enjoy our YouTube Office Video.
Our Brokers
Biography
I was raised in Washington State but spend the majority of my adult life in northwestern Montana prior to moving to San Juan Island. I started in real estate in the Flathead Lake resort community of Bigfork, Montana and eventually owned and operated a real estate firm, then sold it prior to returning to Washington. When I was presented with an opportunity to move to San Juan Island it was with great enthusiasm, both personally and professionally, that I accepted. The waterfront community of Friday Harbor resonated much like a homecoming to me after spending so many years in Bigfork and on Flathead Lake. My adventurous nature, love of the outdoors, an active community, and the opportunity to continue to work in a profession I'm passionate about equated to the epitome of living my dreams with eyes wide open.
Throughout my real estate career I have been privileged to meet and work with amazing people. I am always interested and inspired by what motivates my clients to purchase and/or sell and it's through learning their motivation that I develop my own. Every real estate transaction is unique, just as each and every one of my clients are unique. The constant throughout is my expertise, professionalism and commitment. My desire is to exceed your expectations from day one. I will passionately endeavor each day thereafter to successfully complete your real estate transaction beyond your level of satisfaction to mine.